Support
As a non-profit, we rely on the support of our sponsors, funding bodies, donations and the hard work of our inspiring team and volunteers. Together, we are very proud of the work we are able to do supporting our young people to build confidence, develop new skills, and make friendships through our music programmes.
We believe that our programmes can play a part in creating a fairer, safer and more diverse music industry for future generations.
Volunteer
We cannot operate our programme without the support of our volunteers. Volunteers are the cogs that turn the wheels of Girls Rock Aotearoa! If you would like to volunteer for our organising subcommittees, you can become a member of our Incorporated society and indicate that you would like to join a regional organising subcommittee.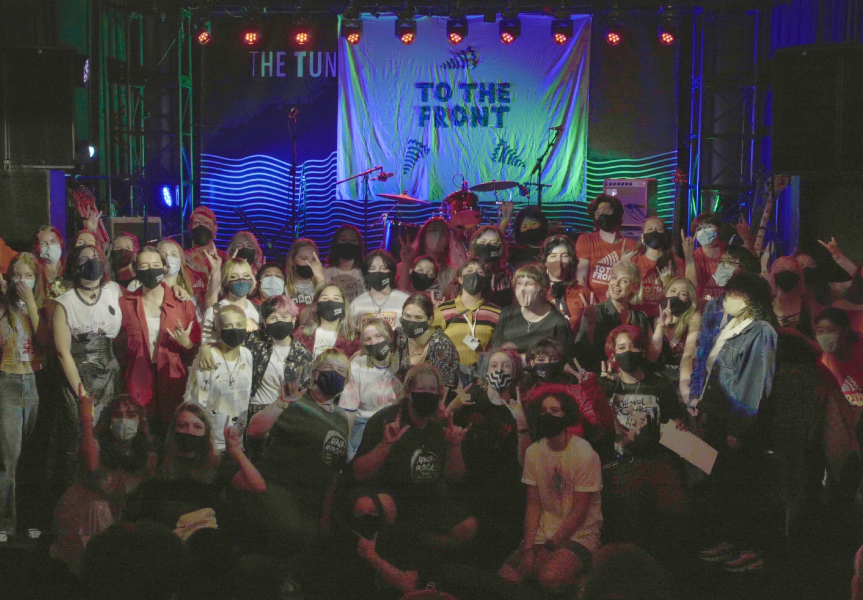 MAKE A DONATION
Girls Rock! Aotearoa runs on the goodness of our volunteers and the support from our industry partners. We rely on funding and donations to keep going.
Donate to support Girls Rock! Aotearoa at our Givealittle page.
BUY SOME MERCH
Head to our Bandcamp to buy some sweet threads, with all proceeds going back to our programmes.
Supporters
GIRLS ROCK AOTEAROA IS SUPPORTED BY
SAE Institute Auckland
Massey University
Creative Sounds Society – The Stomach
The Tindall Foundation's Next Gen fund
New Zealand Music Commission
Foundation North
Recorded Music New Zealand
Central Energy Trust
APRA AMCOS
Auckland Council Creative Communities
Girls Rock! Camp Aotearoa is registered with the New Zealand Companies Office as an Incorporated Society. GRA is based on the kaupapa of the Rock n Roll Camps for Girls, which started in Portland Oregon in 2000, and now is a global initiative for young women, trans and gender diverse youth.