About Girls Rock Aotearoa
Girls Rock is a series of week-long holiday programme for women, and/or intersex, transgender and gender non-conforming youth where music is the medium to build confidence, empowerment and foster social change. Campers between the ages of 12-17 years will form bands, learn instruments, attend workshops and write an original song to be performed at a concert for friends and family at a showcase.
The goals of GRA
To help young women, and/or intersex, transgender and gender non-conforming youth build confidence and practical skills in songwriting and music through tutoring and practice

To utilise the talent of local songwriters and music-makers to help mentor and guide participants

To educate young people through talks and collaborative workshops on songwriting, design, feminism and wellbeing

To support and promote the presence of women, and/or intersex, transgender and gender non-conforming youth in music
The kaupapa of Girls Rock Aotearoa is to create the world we want to live in – a more equal and inspiring place. We are a non-profit organisation made up of musicians and music lovers with years of music industry experience. We are committed to guiding the advancement and empowerment of young women, and/or intersex, transgender and gender non-conforming youth.
We are supported by Massey University CoCA, SAE Institute, Recorded Music NZ, The Tindall Foundation – Next Gen, New Zealand Music Commission, Auckland Council and Wellington Council  but as a non-profit organisation we have ongoing costs and need the support of the public to help us achieve our goals of encouraging youth into music, donate here.
Girls Rock! Camp Aotearoa is registered with the New Zealand Companies Office as an Incorporated Society. GRA is based on the kaupapa of the Rock n Roll Camps for Girls, which started in Portland Oregon in 2000, and now is a global initiative for young women, trans and gender non-conforming youth.
Nicole Gaffney
Tāmaki Makaurau Kaiarahi (head)
Nicole Gaffney is the current Chairperson of Girls Rock Camp Aotearoa incorporated society for the second year. She has been a main organiser of the Tāmaki Makaurau camp since its inception and has been a coordinator and mentor in Aotearoa and Australia. Nicole has been playing music since she was a tween and has DIY toured around the world playing music.
Ali Burns
Pōneke Kaiarahi (head)
Ali Burns has been a part of the Girls Rock team since 2018. She started becoming involved with music at University. Ali wishes she had been able to attend a programme like Girls Rock! so she could have had the confidence to start making music sooner. Ali is also a screenwriter and if she isn't busy with Girls Rock!, at band practice, or writing a film then you can find her at the beach!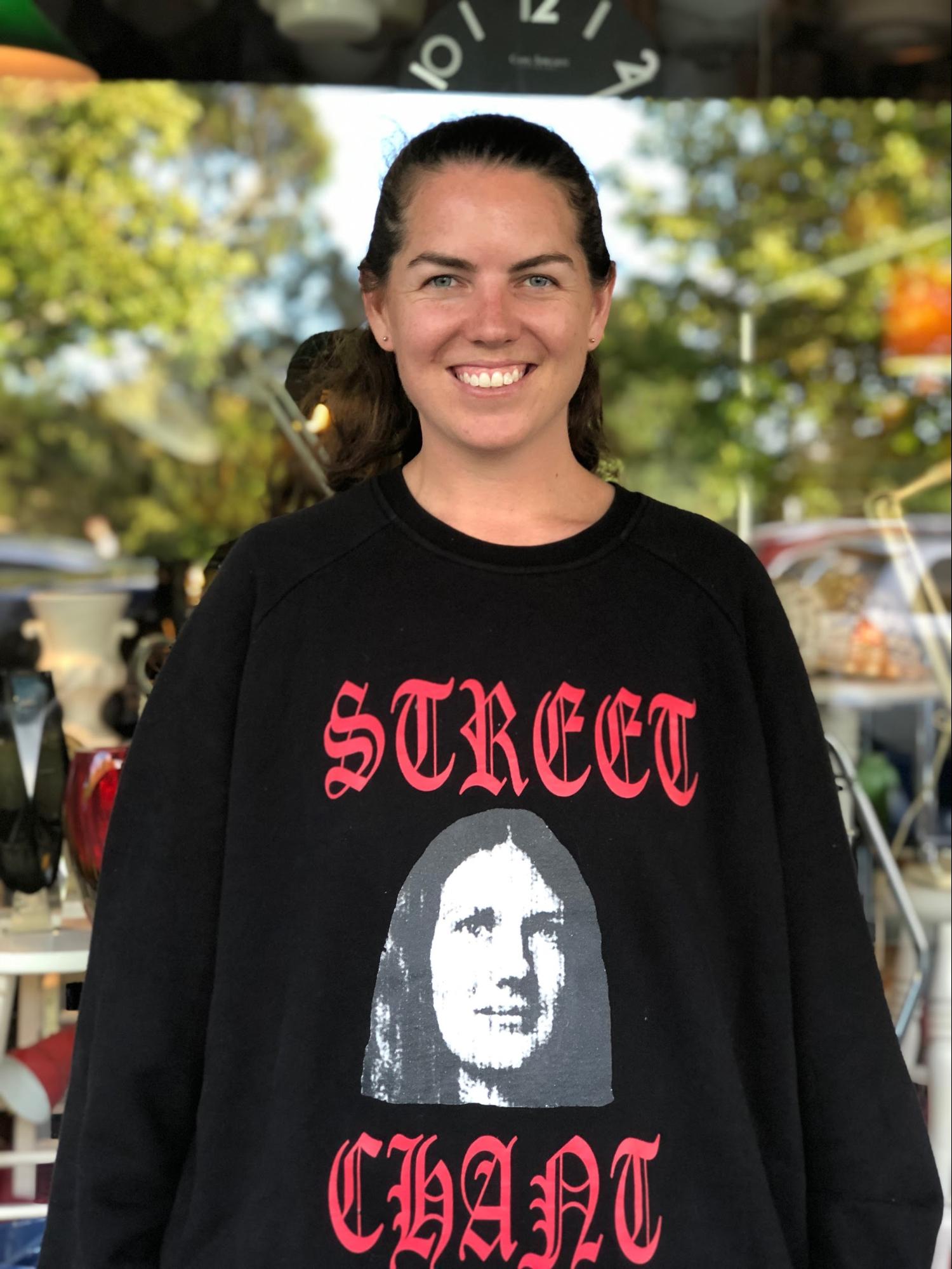 Billie Rogers
Coordinator - Tamaki Makaurau
Billie Rogers is campers coordinator at Girls Rock Tāmaki Makaurau. She has been involved since 2017 and has also been a part of GR! Melbourne, Canberra, Santa Barabara and  Poneke. She has enjoyed a career in music as bass player of the trio Street Chant and plays in new band B*thcmagic. She has 15+ years experience working in childcare and graduated University with a Bachelor of Design in Visual Arts. This kind, unique and community focused learning environment is something that Billie strongly believes in fostering and is excited to see happening. 
Jana Te Nahu Owen
Kaitiaki & Coordinator - Tamaki Makaurau
Jana Te Nahu Owen (Ngāti Kahungunu) Is one of the founding members of Girls Rock! Aotearoa along with Nicole Gaffney, and has been a main organiser, a drum instructor, and a band mentor for both Girls Rock! Aotearoa and Canberra.  She has played drums in bands since the early 2000's and has a long history organising queer & feminist events including 'Proud Mary' a queer club night and Ladyfest Wgtn 2006-2009. Normally by day she works at RNZ as an audio engineer, these days she looks after her son Awa, sometimes plays drums, sometimes talks about music on the radio, and very occasionally develops websites.
Steph Stuteley
Coordinator - Tamaki Makaurau
Steph Stuteley (Ngāti Tarawhai) has been involved in Girls Rock! Since 2018. She has been around music since high school, and believes that Girls Rock! would have changed her life if it had been available at the time. That's why she is so passionate about being involved in Girls Rock! now. When she's not rocking out, she is working towards a PhD in Microbial Biochemistry.
Brooke Singer
Kaitiaki & Coordinator - Poneke
Brooke Singer is a musician who is involved in many aspects of the NZ music industry as an educator, publicist, and label co-ordinator but primarily as a songwriter/performer. She has been involved with Girls Rock! Aotearoa since 2018 when she participated as a band mentor, and found it to be an inspiring and rewarding experience. She now assists with the organisation of Girls Rock! Poneke events. In her spare time you'll find her walking to the far reaches of Poneke's hilltops and beaches, drinking tea and patting the neighbourhood cats.
Leea Lamatoa
Coordinator - Tamaki Makaurau
Leea Lamatoa is a Singer/Songwriter and Music Tutor who has been involved with Girls Rock! Since 2018 starting out as a mentor and guitar tutor until becoming an organiser and Mentor Co-ordinator for Tāmaki Makaurau. Leea is a passionate vocalist and enjoys geeking out about the weird and wonderful things the voice can do. When she is not making music, you can find her smashing arcade games and patting neighbourhood cats.  
Victoria Chellew
Kaitiaki & Coordinator - Tamaki Makaurau & Poneke
Victoria worked with helping Ali in establishing Girls Rock down in Pōneke in 2019. After completing a Bachelor of Commercial Music at Massey University, she moved back home to Tāmaki Makaurau. Victoria spends her time with her whanau and friends, working as a teacher aide, and writing, playing and organising music. 
Eliana Gray
Coordinator Tāmaki Makaurau & Poneke
Eliana Gray has been involved with Girls' Rock Aotearoa since its inception and thinks it's one of the most important things in the world. They like to sing, write songs and think that having fun is the purest form of art. They work primarily as a poet and, when not in service to the rock deities, can found: writing, working on writer's festivals and crying over cool poems. 
Lillian Brown
Coordinator - Tamaki Makaurau
Lillian  is a long-time activist and self taught musician based in Aotearoa. They spent a couple of years cruising the Tāmaki Makaurau scene while they worked on their phd thesis. That's when they met the Girls Rock team. Their first camp was in February 2019 and it was transformative. Now they're at the beach writing and falling in love with the world again. Still so stoked to be a part of the team 🤠💕✨💐👽
James Stuteley
Treasurer
James is new to the Girls Rock team in 2020. He has been an active musician in the DIY community for about a decade, including running the record label collective Papaiti Records. Outside of music he has spent time working as an accountant.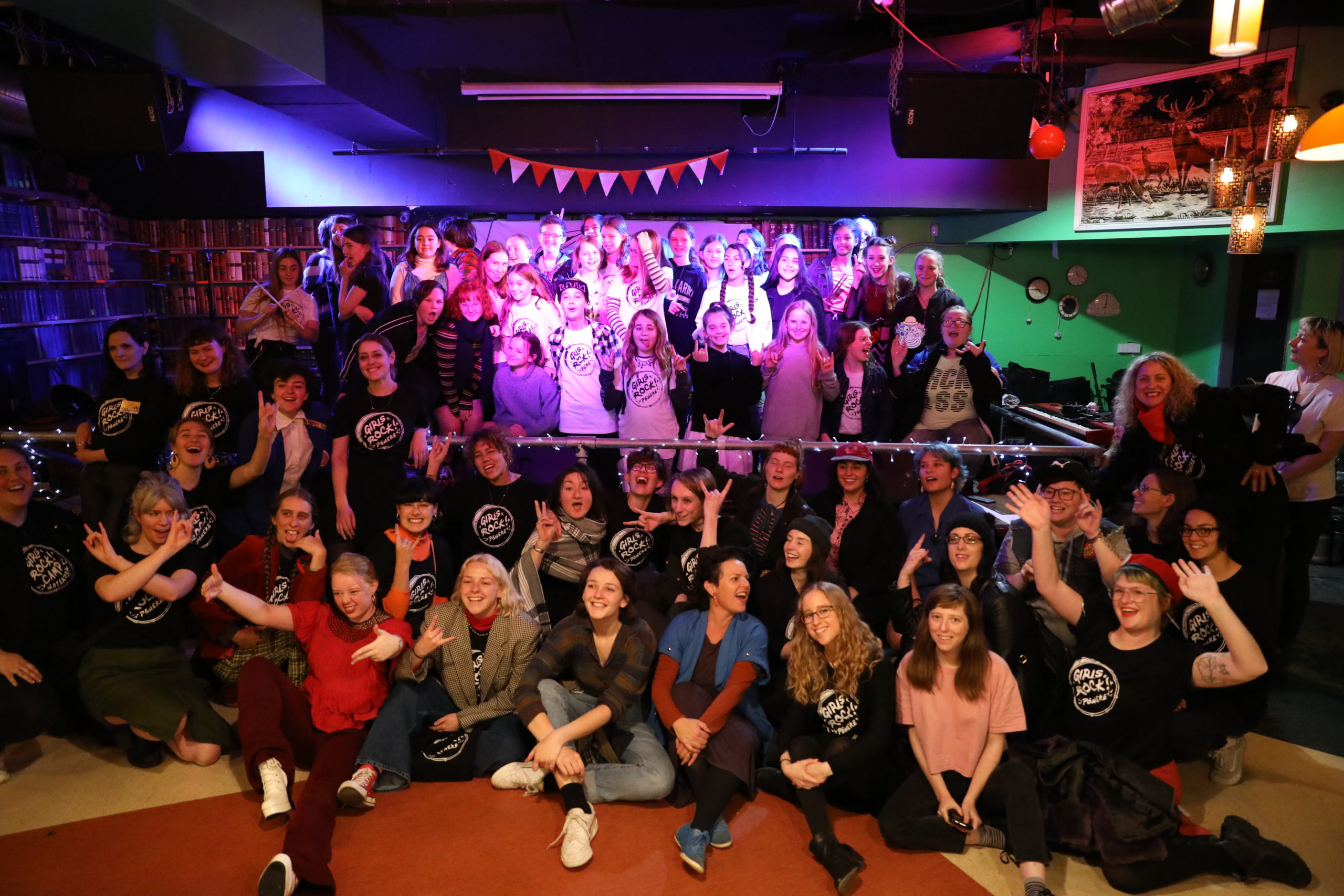 Glossary of terms
Language is constantly changing and context-specific. Many of the terms and concepts we are using in our work are used differently by different people. Some are community-driven terms and some are in wider circulation. We are providing this glossary as a starting point for our own learning, and we acknowledge that it could never be complete or definitive. We hope that providing this glossary is a small effort towards wider public education about how to navigate these concepts in a way that supports self-determination and fosters spacious and loving relationships within families and communities.
Sex
A person's sex is based upon their sex characteristics, such as their chromosomes, hormones and reproductive organs. While typically based upon the sex characteristics observed and recorded at birth or infancy, a person's sex can change over the course of their lifetime and may differ from their sex recorded at birth.
Gender
Gender is a social and cultural phenomenon and means different things in different times and places. Gender is often (but not always) understood as an important aspect of personhood. It is impossible to understand gender without considering the cultural context of a person or population. In a western patriarchal context, the idea that there are only two genders (man and woman, or sometimes referred to as male and female) is dominant and other ways of doing gender are often punished. In practice, there are many genders, and there are people who don't identify as any gender. Gender is often understood as having an impact on the kinds of social and familial expectations, roles, and behaviour that a person performs. A person's gender is self-determined – only you can accurately assert your gender. Your understanding of what is possible (in terms of gender and how it relates to your social world/whānau/ancestors etc) is determined by a complex interaction between you and the people and environments you are surrounded by.
Transgender and trans
We use trans as a shorthand term which relates to the more formal sounding term transgender. We are using both as umbrella terms that may include anyone whose gender (as they define it) is different to the sex or gender they were assigned at birth. This includes some people who are intersex – those who also identify as trans or transgender. We recognise that not everyone uses words like trans and transgender, and that these are primarily white, western concepts which not everyone will relate to or find useful. We acknowledge these terms are connected to colonisation and may or may not be relevant to Māori and Pacific people. Therefore the use of terms like trans and transgender may include tāhine, takatāpui, and other Māori gender minorities, as appropriate. We also acknowledge that Māori and other Pacific ways of understanding gender and personhood may not fit into the culturally specific and historically weighted framework of white, western concepts of trans and transgender. Indigenous people from this region may use terms like whakawahine or tangata ira tane or takatāpui (New Zealand Māori); fa'afafine or fa'atama (Samoa); fakaleitī leitī (Tonga) or akava'ine (Cook Island Māori) or fakafifine (Niue), for example, and these terms do not simply translate into a white, western framework. We also recognise that many people will use a variety of terms in order to be seen and understood by other people in a variety of contexts, and this is valid. Our goal is not to be definitive about terms but instead to be clear about the importance of supporting our trans, takatāpui, and intersex whānau, and continuing to learn and grow from the community leaders and organisations working in this area.
Cisgender
Cisgender is a word that means your gender (as you define it) matches the gender or sex you were assigned at birth. Cisgender is a useful concept because it names the usually unmarked category of being a cisgender man or woman and provides a contrasting term so that instead of saying, for example, "transgender women and….women" (or something equally fraught) you can say "transgender women and cisgender women are welcome to join this women's group." It is not an offensive term and some cisgender people find it useful and empowering to be able to name themselves as cisgender allies who support the rights of their transgender whānau.
Takatāpui
Takatāpui has been reclaimed to embrace all Māori who identify with diverse genders and sexualities such as whakawāhine, tangata ira tāne, lesbian, gay, bisexual, trans, intersex and queer. When we use takatāpui in this work, we are talking about trans, non-binary, intersex and gender diverse Māori specifically. We acknowledge that not all trans, non-binary, intersex or gender diverse Māori people identify as takatāpui and we recognise that, just as with any indigenous word or concept, it does not translate simply into an equivalent category in a white, western context.
Intersex
Intersex or 'variations of sex characteristics' (VSC) refers to people with innate genetic, hormonal, or physical sex characteristics that do not conform to medical and social ideas of how female or male bodies are assumed to be. Intersex is used as an umbrella term to describe these differences in sex traits or reproductive anatomy. There are over 40 different intersex variations. Other terms used to describe being born with variations of sex characteristics are intersex person, a person with an intersex variation, or in medical settings 'differences of sex development' (DSD).